+24
Dactylion
nowhereelsetogo
srngdt80
Zanajax
Freepressfreepeople
EthericData2
Dovla
Dab_Tsog
Nimrod Son of Cush
FaKaN
Zer0R
Schpankme
There_is_no_box
MMDC
csp
IBMaxwell
NateYad
Oliver_Bestfall
FL@T-E@RTH
fakenasa
WANA
makesyouthink
lizardking
Admin
28 posters
Page 4 of 4 •
1, 2, 3, 4
I was just thinking, we don't need to prove the earth is flat we just need to prove NASA is a lier. No one will take any evidence for a flat earth seriously until they first see they are being lied to. (In my opinion). I think a good way to do this would be to recreate the star pictures they took. Allegedly, NASA has taken thousands of pictures of galaxies that are really unbelievable. But, Ok maybe they did take them, but let's have them prove it. If they really did take these pictures then we should be able to go to the same observatories and use the telescopes to take the same images. Forget Hubble, that's in space, the observatories here on earth are accessible to us. We pay millions of dollars in taxes to have these built, can an interested citizen-scientist not request the use of one for a day? Or atleast shadow watch another scientist use one. Don't try to prove FE just say you are interested in learning about how astronomy is done. Here is a list of 10 large observatories in America (there are also many in other countries for our international friends).

(Can't link. Just google. wikipedia.org/wiki/List_of_the_largest_optical_telescopes_in_North_America )

Most are in Arizona and California. The websites show incredible images, though strangely some are a little hard to find. Unfortunately I'm on the east coast but maybe someone near could go to one of these. My guess is we will find out the same thing we did with blue marble; that they are all "composites"... but, unlike with blue marble they can't say they were stitching together real pictures. So, they will say they use "other data" and recreate them based on radio gamma frequency read outs or something... yeah, they'll always make an excuse, but I I don't think people will buy it. Ordinary good citizens will question this. They will say, "wait a minute, you mean all those images of distant galaxies are not real images they're just data computations?" ... and people will start to question other images. This is already happened some, I recently read a mainstream article saying how "did you know the galaxy images are all black and white?"... so, I think this could be a weak point. May even turn up a smoking gun if we find they can't recreate them using the observatories.

So, to recap: we need to go to an observatory and get permission to use the telescope to recreate some of the images they took. And also try new ones. In my imagination you simply point the telescope at the sky and look at an amazing spiral galaxy. I'm sure most people think this. But my disappointing experience with NASA tells me it will probably be more like a read out of data numbers. Then they send these somewhere to be "analyzed " and "artistically interpreted"... where they actually photoshop the image. What we should do is record the process in detail and show people how these galaxies are actually imaged... and to be fair, if they turn out accurate then maybe they are taking images of "something" neither way proves a flat or round earth, it just is a way to see if they are being accurate and truthful with their image claims.

Tree




Posts

: 88


Points

: 446


Reputation

: 13


Join date

: 2021-01-03



siriusrising likes this post
Anyone who is good at simple 3D modeling software and bored I thought of a possible idea for a project:
1. create a heliocentric model of our solar system to scale. Nothing fancy, just basic spheres for placement of sun an earth.
2.) Zoom in from the perspective of someone standing on earth and see what the sky does for a simulated year (speed things up). See if things look like they SAY they should. Compare it to the FE model. It's possible we are missing a very obvious clue. Has anyone ever actually modeled the solar system and checked what it actually would look like? For example: in the FE model the sun oscillates out to the tropics of Capricorn then back in to the tropic of cancer. Allegedly it makes this SAME path on the heliocentric model completely due to its "TILT"... I think I get the idea of this but really I cannot seem to fully picture in my mind if this tilt would actually cause this exact same visual effect. There may be some noticeable differences that would be more obvious when modeled and viewed. I would do it myself but I don't have any of the software. Not trying to pass the work but if someone is looking for a project.

Tree




Posts

: 88


Points

: 446


Reputation

: 13


Join date

: 2021-01-03



Took my first pictures on P1000, didn't have a lot of time but took a couple of test pictures of a light on a crane about a mile away. I'm not disappointed or put off by this but we have to eliminate shake as much as possible it seems. You can see that one of the pictures had far less movement and is more discernibly a light. I noticed that even on the tripod the camera trembled slightly in a light wind. I'd like to work out a rock solid mounting. One other thing is I didn't realise the full zoom relies on digital for the last bits.
I did this because I saw a dubunker asserting that the star pictures are just artifacts or poor photograsphy. Even so wouldn't it be impossible to zoom in at all if the stars are so so far away? In a way it feels like the fuzzy picture confirms the proximity.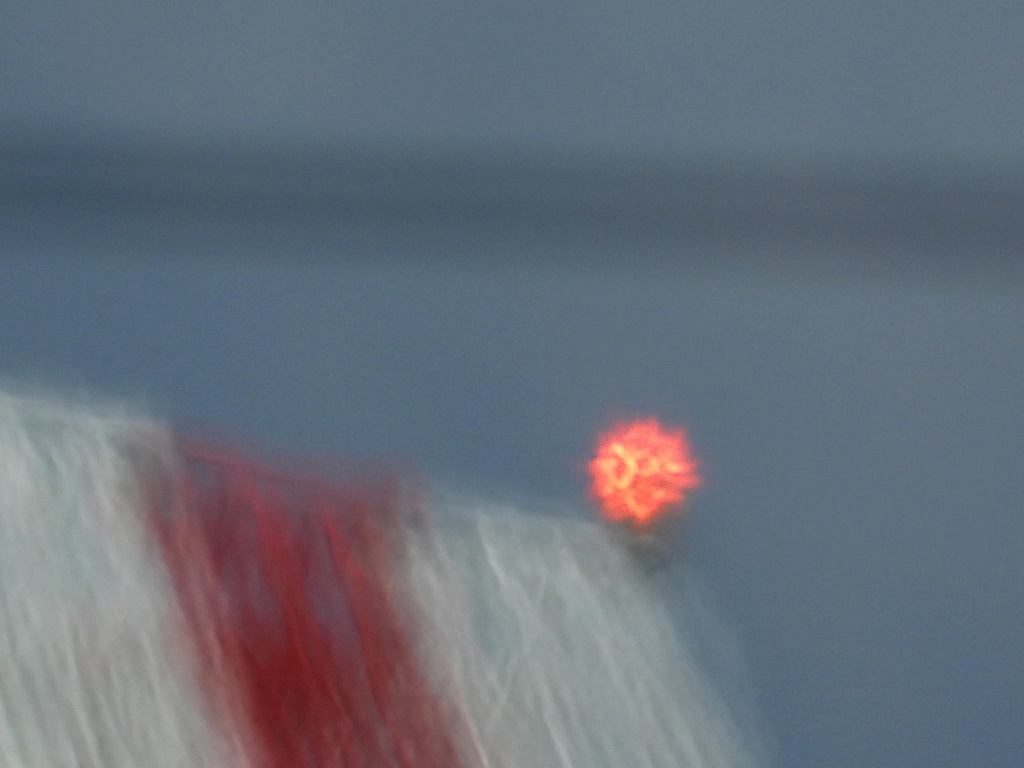 Also got some nice sun rays...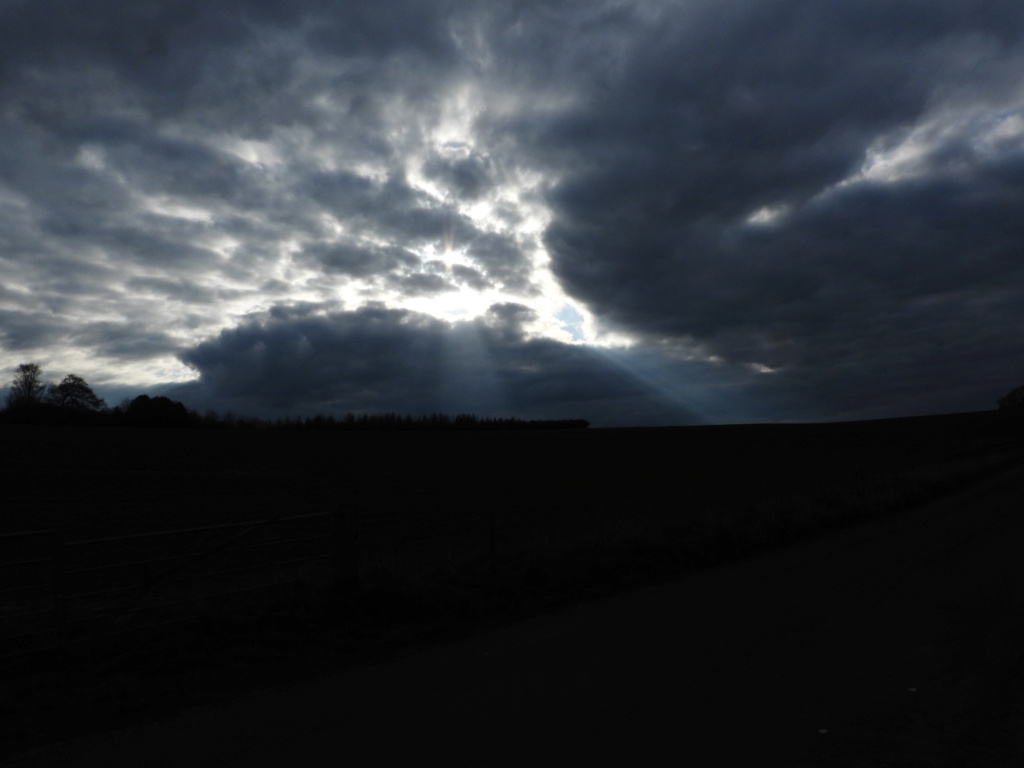 I know, not best use of the camera but I couldn't help stopping on the way home for that.
I also got first pictures (for me) of a plane I suspect is for high-altitude spraying - posted in the right thread I hope!
I have the Nikon P1000 and it is a great zoom camera but it doesn't provide the true detail of a star. My larger telescopes do. All of the pictures of stars I've seen on the internet taken with the P900 or P1000 are out of focus and not representative of what a star really looks like. I am making a library of the stars. I have 85 videos so far. The stars are different from each other, some are similar like human faces but still distinct. I also have video of Jupiter's so-called moons, they are in fact not moons but stars. Here is an example of what on star looks like.

AnthonySoos




Posts

: 2


Points

: 210


Reputation

: 0


Join date

: 2021-05-13



nowhereelsetogo likes this post
Would like to see more please.

I have a P1000 and agree that it has limitations for stars, however I'm also using it for far-horizon research, nice pics of the moon and because I often go near a military base - chemtrail planes.

When I have something good enough I'll post.
AnthonySoos likes this post
I took this picture of the moon with the Nikon P1000. It's actually a video processed and "stacked".

AnthonySoos




Posts

: 2


Points

: 210


Reputation

: 0


Join date

: 2021-05-13



Hi,

I was wondering, what if the stars were sounds of beings (Angels?) in the cosmic water in the sky, and because of their sound they are creating light in the water. Please read more about the "Sonoluminescence" to understand my perspective.

Gemini




Posts

: 3


Points

: 1386


Reputation

: 1


Join date

: 2018-02-26



tycho_brahe likes this post

mysteryouslyte




Posts

: 1


Points

: 16


Reputation

: 0


Join date

: 2021-11-22



Page 4 of 4 •
1, 2, 3, 4
---
Permissions in this forum:
You
cannot
reply to topics in this forum