Page 8 of 8 •
1, 2, 3, 4, 5, 6, 7, 8
Check out my Facebook Timeline, Author Page, Personal Group, and every group I've ever posted to. Facebook has just deleted nearly every single post I've made this year! They have claimed my posts are all "spam," against their community guidelines, and retro-actively removed posts as old as from 2 years ago! This egregious censorship and lame excuses are getting out of control. Please everyone be sure to save and share my content before it's impossible to do so anymore.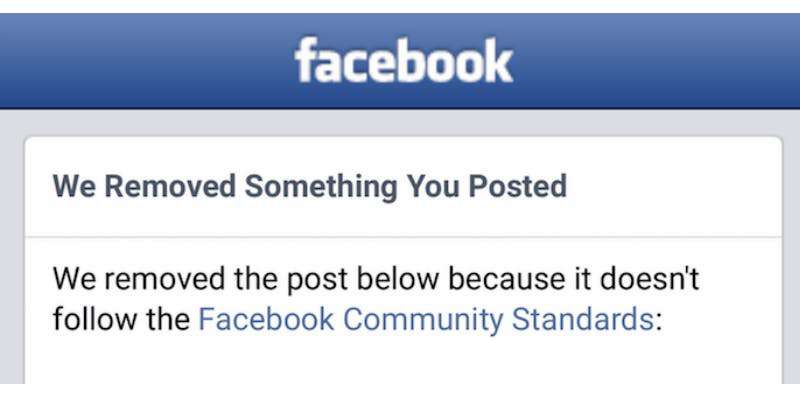 I was about to post an IFERS link and was just informed by Facebook that the entire IFERS forum has been blocked by Facebook too! Everyone try it out, you can no longer post an IFERS link on Facistbook!
Eric,
You can get past them not letting us post the IFERS.123.st link by using the www.IFERS.info link instead.

Nevertheless this is total bullshit and all the more reason people need to get out in the real world and do activism!


Admin wrote:
Facebook deleted nearly every single post
claimed my posts "spam"
egregious censorship

IFERS forum has been blocked by Facebook
The Flat Earth Society - Home | Facebook
  facebook.com › FlatEarthToday
No deletions found on this, Obama promoted, Facebook Shill site  

Schpankme




Posts

: 1202


Points

: 4625


Reputation

: 1606


Join date

: 2015-12-30



There are think tanks full of workers; filling up sky-scrapers; hooked on opposing Eric Dubay. This profoundly multiplies the irrevocable proofs of the truth and flat earth for everybody.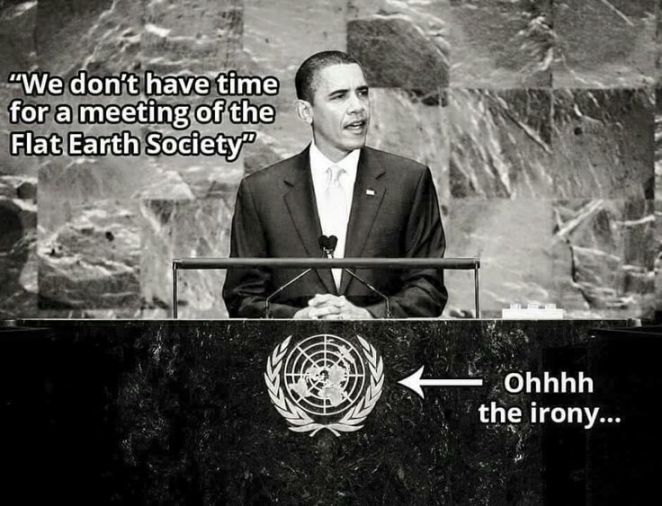 Animal Sanctuary




Posts

: 59


Points

: 2018


Reputation

: 180


Join date

: 2016-01-12





Last year after uploading the video 'Level Earth | Fact vs Theory' to my YouTube channel, substantial views and likes were gained very quickly, but YouTube proceeded to delete the views, the likes, and the ability to like the video, all in an attempt to censor it from search results. Shortly afterwards, they broke their own TOS and deleted my entire channel (for the 3rd time, I am now on my 4th YouTube channel). This video serves as a record of that event, and to bring awareness to the covert and overt methods of censorship employed by YouTube. Please ask yourself why YouTube cares so much about hiding this video which simply questions our measurable, empirical, objective reality?

Watch the censored video: https://www.youtube.com/watch?v=SW53ODvtpzU

Thanks to the constant censorship, I have over 30 videos that cannot be seen on YouTube, and starting next week I will start uploading certain videos ONLY to BitChute, LBRY, Brighteon and NOT YouTube. To stay current with all my work, please be sure to download the LBRY app and subscribe to me on BitChute and Brighteon:

https://lbry.com/
https://beta.lbry.tv/@EricDubay
https://www.bitchute.com/channel/TCgwKoAf3Y9z/
https://www.brighteon.com/channel/ericdubay

Subscribe to original video maker NeoHumanEve: https://www.youtube.com/channel/UCy5OCbCOg8R4yva3yXOIdXg


In previous videos I have shown several methods I have caught YouTube using to covertly censor me including removing likes, removing views, removing subscribers, taking my videos out of their search algorithm, and outright banning three entire channels (which still amassed over 40 million views combined) for fraudulent "hate-speech" strikes. YouTube's latest censorship method is never allowing channel strikes and warnings to expire. As you can see in the following video, after being given a "hate-speech" strike for a Flat Earth video on September 23rd, it was due to expire on December 23rd. Instead of expiring, the strike simply changes the expiration date every day updating it to the following day, so that it will never expire!

Whether you're a YouTube subscriber or content maker, decentralized open-source blockchain is the way forward for online freedom of speech, so be sure to download LBRY and sync your YouTube channels while you still can, before that gets labeled "hate-speech" as well.

https://open.lbry.com/@EricDubay#c
https://lbry.tv/@EricDubay:c
LIST OF BANNED VIDS & CHANNELS
nowhereelsetogo likes this post


In previous videos I have shown proof of YouTube censoring myself and others in a myriad of ways from illegitimate strikes and banishments, to removing likes, comments, views, and even subscribers, to changing their search algorithm to prioritize so-called "debunking" videos.

In this video I will show how YouTube is blocking people from viewing over half the videos on my channel. They are in fact doing this to everyone as far as I can tell. When you open the "Videos" tab on my channel, you will see about 150 of my latest uploads ending with "Who Brought Back the Flat Earth?" It refuses to load/show the rest of the videos on my channel! Due to YouTube's bias algorithm, you can rarely if ever find these videos when searching for them by the exact title, so they are thereby effectively censoring in perpetuity all my videos except the latest 150 or so uploads which they allow to be seen on my channel.

To circumvent this for now I have created "The Eric Dubay Channel Playlist," because for whatever reason YouTube allows playlists to be several hundred videos long, but limits the actual "Videos" section of mine and other people's channels to only an arbitrary number of their latest uploads! Even this "Eric Dubay Channel Playlist" is missing around 30 videos that YouTube has outright banned from their platform however, so please be sure to visit EricDubay.com and click the "Videos" menu there to find many other sites where you can view all of my content free of YouTube's endless egregious censorship.

(Music is an original untitled track by yours truly)

The Eric Dubay Channel Playlist: https://www.youtube.com/playlist?list=PLUrnnkvyMBf8MhWdcIccnTSnRiuqwpp4C

http://www.EricDubay.com
They just striked me for some "fair-use" Apollo Moon Landing footage yesterday, and completely removed Level Earth Observer's channel:


Here is a list of the current videos of mine which are banned from my YouTube channel:

Adolf Hitler vs. the Jew World Order
Life is a Dream - Death is Just Waking Up
The Flu World Order
COVID-1984
Covidiots
Worldwide Lockdown Over the Common Cold?
CoronaVirus or New World Order?
Goyim Revolution
Europe For Europeans
Globalism = Freemasonry = Judaism
The Gender Bender Agenda
Spirit Level: Full Album
The Flat Earth Movement Album
The Lobby
Spirit Level
We Are Not Your Slaves
Imagine That
Bruce Hitler
Sharia Law
The Merry-Go-Round World
Life on the Ball
Voluntaryist Rap
Blood Rituals
Once You Go Flat
The NASA Moon and Mars Landing Hoaxes
The Zionists, Freemasons, and NASA's Biggest Secret
The Progress and Pitfalls of the Flat Earth Movement
Fake Ball Earth vs. The True Flat Earth
Satellite Hoax - Satellites Do Not Exist
Geocentricity is Scientific - Heliocentricity is a Lie
Operation: Spread Flat Earth Truth
Nuclear Hoax: Nukes Do Not Exist
Ball Earth Skeptic RoundTable with Eric Dubay
Flat Earth Sacred Cow BBQ with Eric Dubay
Scottish Flat Earther Destroys Joe Rogan
Flat Earth Firestarters Eric Dubay and Sinead McCarthy
Eric Dubay: Flat-Earther, Holocaust-Denier

These can all be found on my BitChute, LBRY, Odysee, and Brighteon channels here:
https://lbry.tv/@EricDubay
https://odysee.com/@EricDubay:c
https://www.bitchute.com/channel/TCgwKoAf3Y9z/
https://www.brighteon.com/channel/ericdubay
jessieThinks and Carl like this post
Page 8 of 8 •
1, 2, 3, 4, 5, 6, 7, 8
---
Permissions in this forum:
You
cannot
reply to topics in this forum