Page 3 of 3 •

1, 2, 3



Original video:
https://www.liveleak.com/view?i=e06_1519057581



Posts

: 461


Points

: 2345


Reputation

: 1040


Join date

: 2016-01-04


Location

: Australia



https://hooktube.com/watch?v=_4EZpUb9CJU



Posts

: 461


Points

: 2345


Reputation

: 1040


Join date

: 2016-01-04


Location

: Australia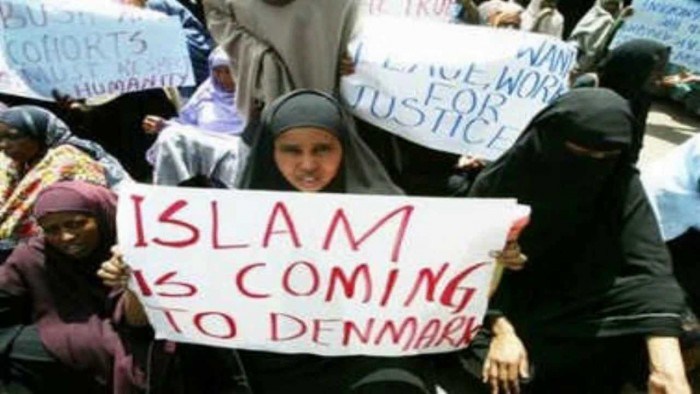 Whats this all about?
JEWdaism transforming into a race, and you forgetting about JEWdaism the religion.



Posts

: 709


Points

: 2860


Reputation

: 1286


Join date

: 2015-12-30



This thread is blowing my mind. I'm not done reading it yet but it's already got me looking at things in a very different way, much like flat earth. I have white European parents and was born in Canada. I never really cared much for culture, at least in terms of diving in to my parents culture just because that's my background; and living in Toronto (is it still the most multicultural city on Earth?) with plenty of Asian, black and brown friends made me not care about race. From my own experience people with mixed backgrounds are usually better looking so I was in favour of mixing races and had this maybe when the world is mixed enough racism will end mentality. I also felt like rich old white men were the assholes behind many of the problems in the world. Why shouldn't we help those refugees, I mean the golden rule of treat others like you would want to be treated, I would sure want somewhere to flee to if I was in the middle of a war zone. Although I have to say I was never a fan of how barbaric so many seemed to act, the rapes and violence is enough to make anyone want to kick them out. But I'd tell myself it's only a small % that are like that.

I never considered a planned war initiated forced European infiltration of refugees to further take away rights and freedoms while also erasing history and culture. That's some cold shit right there. I mean everything I've read about the jews in the last few months is some cold shit. I completely understand why so many countries were kicking their asses out. I'm not sure what's worse, that people that twisted exist, or that they have managed to more or less control the world.

I mean what can be done at this point?

Anyway I'm looking forward to reading through a bunch more threads on this site. So much information. Flat earth has pulled me away from shows/movies/games like nothing else and the more I dig through this site the more I feel like I've only scratched the surface.



Posts

: 9


Points

: 38


Reputation

: 4


Join date

: 2018-03-26



Great comment, thanks for sharing that Puffpanda, welcome to IFERS
Admin




Posts

: 1040


Points

: 4880


Reputation

: 2827


Join date

: 2015-12-30



The New York Times ran the following story
Globalism: A Far-Right Conspiracy Theory Buoyed by Trump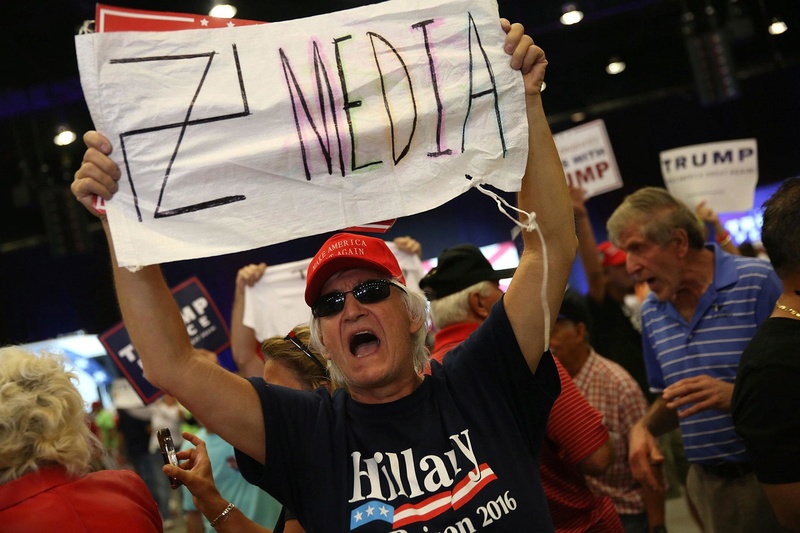 A scene from President-elect Donald Trump's campaign event in West Palm Beach, Fla.,
in October 2016. The Anti-Defamation League criticized the speech for "evoking classic
anti-Semitic themes."CreditJoe Raedle/Getty Images
What do you see in the Image, NAZI controlled Media?
You are correct, did you think NAZI means Hitler, or German, or Death Camps?  No, NAZI means NAtional ZIonist jew (the workers party, those who established most of the Unions across the face of the Earth).  Those who gained power and fortune by controlling the Media, Banking, Government, and Entertainment Industry.  The image above is known as wagging-the-dog.
Lets read on and see what this "news article" is selling.
By Liam Stack
Nov. 14, 2016
Donald J. Trump's election victory was powered in part by forceful opposition to what he described as
an economic and political system
rigged against the American people for the benefit of
shadowy forces in the news media, the banks and the government.
President-elect Trump and his allies often describe that system with one word: globalism.
It is a word that conjures many images, none of them good: shuttered factories, unchecked immigration and a distant cabal that, believers say, controls the economy and the media.
Analysts who track extremist groups in the United States have expressed alarm at the use of the word by the president-elect. They say it carries multiple meanings — from benign to sinister — and often serves as a "dog whistle" for racist, anti-Semitic and antigovernment
"conspiracy theorists."
"Globalism is a principle driver for the fears that animate the radical right in the United States," said Ryan Lenz, the editor of Hatewatch, a blog
published by the Southern Poverty Law Center
. "It is the enemy, ultimately."
So, when you pretend to be living on a spinning Globe you are controlled by the hive mind which is JEWdaism.
Last edited by Schpankme on Sat Apr 07, 2018 3:15 pm; edited 1 time in total (Reason for editing : Some times I type faster then I think.)



Posts

: 709


Points

: 2860


Reputation

: 1286


Join date

: 2015-12-30



Puffpanda wrote:I'm not sure what's worse, that people that twisted exist, or that they have managed to more or less control the world.

I mean what can be done at this point?

For the last 2000 years the Jews have brought nations to their knees with their usury.
Jewish control of money creation, through their central banks, provides the money they need to bribe and buy the world.
Without usury and central banking they would be powerless.
With Operation: Spread the Flat Earth truth, all this can be changed.



Posts

: 132


Points

: 717


Reputation

: 135


Join date

: 2017-01-25


Age

: 72



I noticed quite a few videos that were posted here have been deleted. Same thing has happened with videos I playlisted on YouTube. I might have to start downloading them to my hdd



Posts

: 9


Points

: 38


Reputation

: 4


Join date

: 2018-03-26



Page 3 of 3 •

1, 2, 3

---
Permissions in this forum:
You
cannot
reply to topics in this forum