Page 6 of 6 •

1, 2, 3, 4, 5, 6

Admin




Posts

: 1040


Points

: 4880


Reputation

: 2827


Join date

: 2015-12-30



As of today FECORE is still not in the IRS database as a recognized 501(c)(3).
IRS database can be searched here: https://apps.irs.gov/app/eos/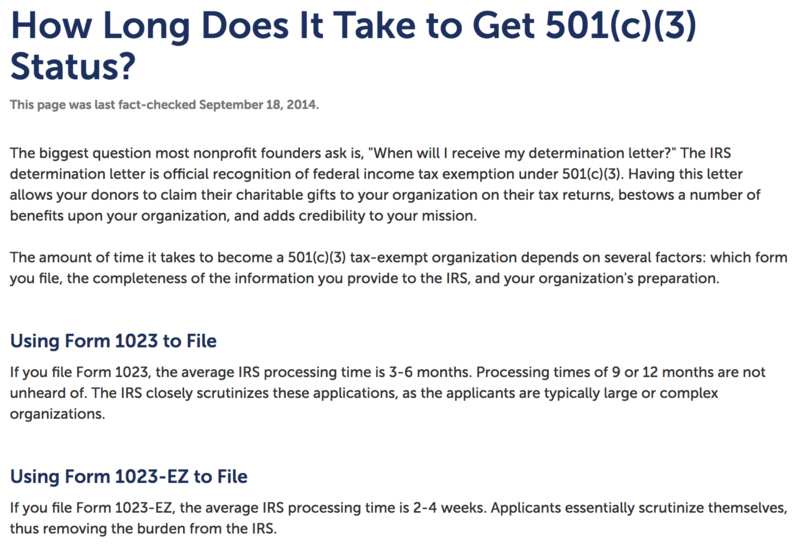 The above screen grab taken from: https://tinyurl.com/y9k8ux2z
And from the first post in this thread:
7) The requested documents FECORE Inc. must provide upon request can be found in Publication 4221, beginning on page 25:
Exemption Application – A public charity must make available for public inspection its exemption application, Form 1023, Application for Recognition of
Exemption Under Section 501(c)(3) of the Internal Revenue Code, along with each of the following documents:
- all documents submitted with Form 1023;
- all documents the IRS requires the organization to submit in support of its application; and,
- the exemption ruling letter issued by the IRS.
See Publication 4221: https://www.irs.gov/pub/irs-pdf/p4221pc.pdf
Since FECORE is a small mom & pop startup, I would imagine (though can't confirm) that they filed a Form 1023-EZ since the Form 1023 applicant is "typically large or complex organizations."
The question then becomes-- if FECORE filed the Form 1023-EZ, why isn't the organization listed in the IRS database by now since those forms typically have a much faster turn-around time? Mike Cavanaugh (President FECORE, aka FE ASTRONOMY), claimed the application was "filed and awaits the IRS approval as of october 17th 2017. Everything is retro active from the start date of the incorporation so your request is denied upon further notice."
WHENEVER THEIR CHARITABLE ORGANIZATION FINALLY DOES APPEAR IN THE IRS DATABASE, AT THAT POINT THEY WILL HAVE NO RECOURSE BUT TO MAKE THE DOCUMENTS REQUIRED BY PUBLICATION 4221 OPEN TO PUBLIC SCRUTINY.



Posts

: 143


Points

: 664


Reputation

: 132


Join date

: 2017-03-31



Page 6 of 6 •

1, 2, 3, 4, 5, 6

---
Permissions in this forum:
You
cannot
reply to topics in this forum