Page 6 of 6 •

1, 2, 3, 4, 5, 6

Admin




Posts

: 1118


Points

: 5119


Reputation

: 2923


Join date

: 2015-12-30



As of today FECORE is still not in the IRS database as a recognized 501(c)(3).
IRS database can be searched here: https://apps.irs.gov/app/eos/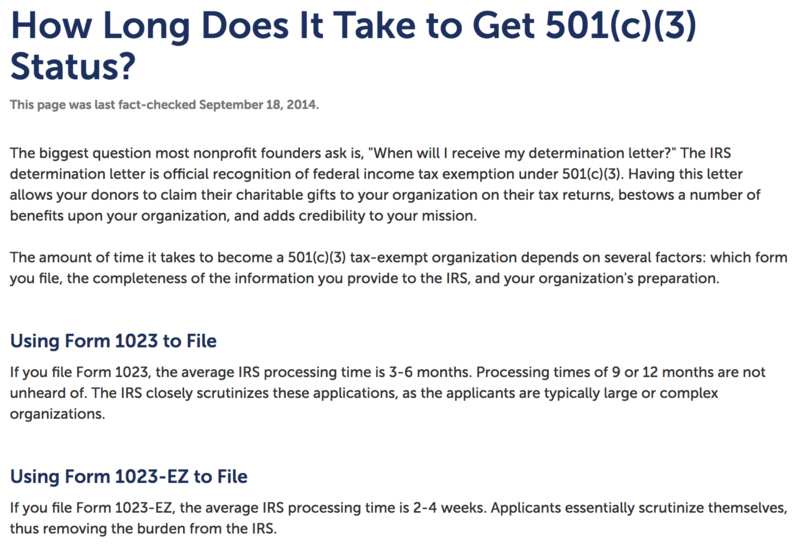 The above screen grab taken from: https://tinyurl.com/y9k8ux2z
And from the first post in this thread:
7) The requested documents FECORE Inc. must provide upon request can be found in Publication 4221, beginning on page 25:
Exemption Application – A public charity must make available for public inspection its exemption application, Form 1023, Application for Recognition of
Exemption Under Section 501(c)(3) of the Internal Revenue Code, along with each of the following documents:
- all documents submitted with Form 1023;
- all documents the IRS requires the organization to submit in support of its application; and,
- the exemption ruling letter issued by the IRS.
See Publication 4221: https://www.irs.gov/pub/irs-pdf/p4221pc.pdf
Since FECORE is a small mom & pop startup, I would imagine (though can't confirm) that they filed a Form 1023-EZ since the Form 1023 applicant is "typically large or complex organizations."
The question then becomes-- if FECORE filed the Form 1023-EZ, why isn't the organization listed in the IRS database by now since those forms typically have a much faster turn-around time? Mike Cavanaugh (President FECORE, aka FE ASTRONOMY), claimed the application was "filed and awaits the IRS approval as of october 17th 2017. Everything is retro active from the start date of the incorporation so your request is denied upon further notice."
WHENEVER THEIR CHARITABLE ORGANIZATION FINALLY DOES APPEAR IN THE IRS DATABASE, AT THAT POINT THEY WILL HAVE NO RECOURSE BUT TO MAKE THE DOCUMENTS REQUIRED BY PUBLICATION 4221 OPEN TO PUBLIC SCRUTINY.
As of today, 5/19/18, "FECORE" is still not recognized in the IRS database as a "tax exempt organization." Just saying.
Search the term by Organization Name; https://tinyurl.com/yau2oyfh
Correct me if you find it and then we can demand the paperwork they filed with government in support of 501(c)(3) status pursuant to IRS Publication 4221.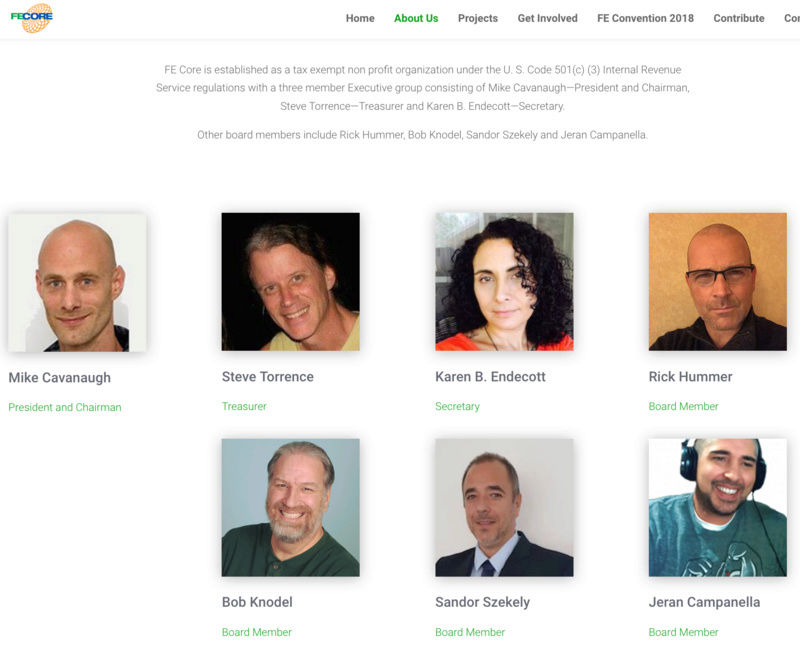 Quoth again Mike Cavanaugh, "Every starting foundation begins or comes in existence as soon as you file you[r] Articles of Incorporation with the state government. As soon as those return you are a legal 501c3 and can accept donations without approval of the IRS. Those approvals can last from 3 to 12 months sometimes depending on the organisation itself. Our has been filed and awaits the IRS approval as of
october 17th 2017
." (emphasis mine)
The question still remains, since FECORE presumably doesn't fall into the category "typically large or complex organizations," did the organization file the much faster Form 1023-EZ to get their coveted blessings from government to shear the sheep? Since a little mom & pop startup presumably filed the EZ form, which has a typical turn-around time of "2-4 weeks," why isn't FECORE in the IRS database 7 months later?!
We shall continue to wait for the happy news that the duped sheep may confidently offer up tax deductible love offerings to the Church of FECORE, for needed support of its priesthood, and knowing full well their gifts are blessed by no less than the Grand Overseer-- that shining City on a hill, Washington, District of the goddess Columbia.
Question: Are only gifts above the cost of the tiered memberships considered tax deductible gifts? Or can the sheep deduct the cost of membership, with the contractual obligations put on the Church of FECORE to provide agreed upon considerations for the cost of those tiered memberships? Seems to me a gift requires
nothing
in return, however, a membership implies considerations returned for that membership cost--
especially
when tiered memberships being sold by the Church of FECORE stipulate what considerations are returned in exchange for the escalating annual cost of each tier ($25, $50, $250).
No. I think probably the priesthood should publicly post a disclaimer that sheep who pony up the money for tiered "memberships," enjoining certain contractual obligations returned based on tier cost,
cannot
deduct membership cost from their taxable income. After all, the Church no doubt wishes to remain pure.
And let us never forget; one of the illustrious priests of the Church of FECORE has a special message tattooed on the back of his neck of esoteric importance in these calamitous end days-- but most earnestly directed toward any rascally future executioner who may be stalking brethern of the faith in the name of everything evil, what with his head-lopping ax as part of his standard load-bearing equipment while endeavoring to overthrow the Christianity that was put on display at Shillfest 2017. Amen & amen.

Ask Marmar Queen, who had the backbone to standup and question the holy-roller-revival that broke out at what was supposed to be a flat Earth convention. She'll tell you about it: https://www.youtube.com/watch?v=DaT6pqPwRbQ
Page 6 of 6 •

1, 2, 3, 4, 5, 6

---
Permissions in this forum:
You
cannot
reply to topics in this forum