Page 8 of 8 •

1, 2, 3, 4, 5, 6, 7, 8

Recently Venus has been catching my eye as much as the moon.

To me it appears to have become a whole lot brighter and bigger over the past few months, perhaps a year.

And not only that, but the glimmer no longer appears uniform like other stars; it resembles more of something of that of a shard.

When I googled this, I came across other videos and forums where others have noticed this as well.

I'm curious to know whether anyone else has observed this?




Posts

: 16


Points

: 603


Reputation

: 12


Join date

: 2018-01-25


Location

: Auckland, New Zealand



Greetings,

I got access to a 12" inch maksutov telescope stationed in the Netherlands.
The scope has a custom tracking mount and tracking software.
The main camera is a ZWO ASI174MC but other camera's can be attached to it (Not sure if the tracking still works then.)
Attached around the main telescope are tons of smaller scopes, with a solar Ca-K, and H-Alpha filter.

I am planning to visit it soon, so I would be able to make observations and take photos. Hopefully at day and at night.
So if you want something photographed, specify it here. Give me as much information as possible; like: Celestial object, time and date, exposure settings (The main telescope has an aperture of f16) file type, processing, time lapse settings, amount of photos to be taken of observation.

Interested to hear what you want photographed!

Cheers,
Niels



Posts

: 16


Points

: 348


Reputation

: 2


Join date

: 2018-10-01



carter15 wrote:Hi All... first post here thank you Eric for approving me.

I just came across this fascinating video with an artist's perspective on the lunar eclipse and how the behavior of light proves the moon cannot be a sphere



It takes 6-7 minutes before the deep content kicks in
14:05
"Does it reflect and bounce light off the moon?"
You can actually see this alleged earthshine on bright days, and photograph it too. So I do not think the dark part of the moon disappears. I have photographed it with my Fuji X-A1 and Canon FD 300mm f5.6.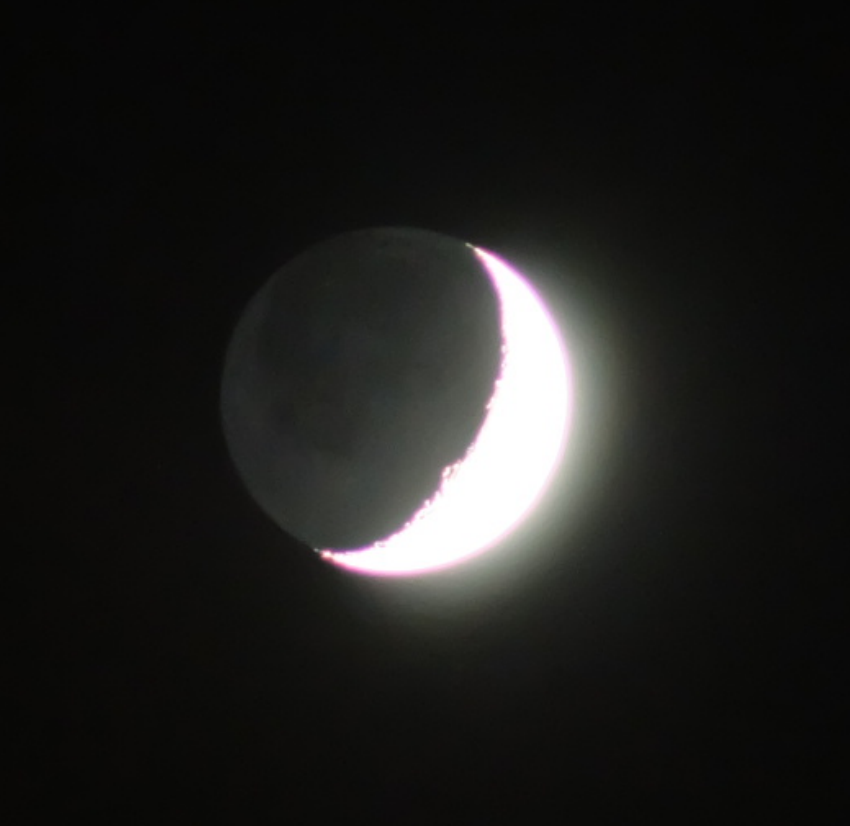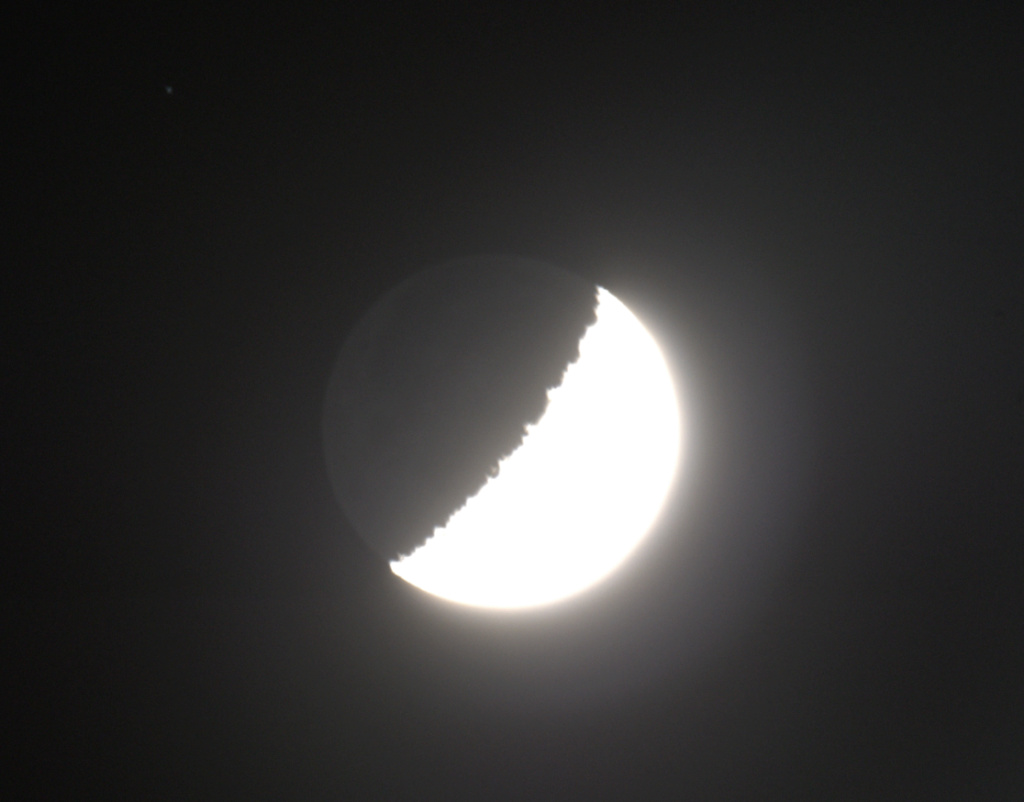 Exposure settings were just bright enough to see the brightest stars, I recon 1s at iso 6400



Posts

: 16


Points

: 348


Reputation

: 2


Join date

: 2018-10-01



Cyriak - Masta Piece acknowledges that the dark part of the moon is visible when the moon is visible depending on light conditions , we can all see that ,  his point is that during the new moon the dark whole of the moon is invisible where it should be visible dimly through reflected light from earth - this we never see. I once tried to locate the new moon by looking for occulted stars - couldn't find it . Has anyone managed to do this I wonder?

Another good video showing anomalies within the heliocentric model .



Posts

: 30


Points

: 414


Reputation

: 17


Join date

: 2018-08-19



Hey guys, new to the forum, but I think I've found a smoking gun that proves that the moon gives off its own light. According to the heliocentric model the moon reflects the sun's light, and the moon's phases are based on earth's shadow moving across the moon. Based on this model it should be impossible for a full-moon to be visible at midnight since the earth would be directly between the sun and moon, putting the moon fully in its shadow. I'm too new to post links so just YouTube search: New Year's Eve Full Moon Midnight 2018 for video proof that full moons can occur at midnight. The channel is AntoNeo1
 
What's even greater about this video is that its not just a full moon at midnight, but it was shot on new-years day 2018 so you can hear fireworks going off in the background, confirming that this shot was taken at midnight. Also, based on the other videos on this YouTube channel it doesn't even seem like the guy who shot this video is a flat-earther. Which helps add even more credibility to the video. I've been researching flat-earth for awhile now and haven't noticed anyone bring up this point so far. So I figured this would be a good place to draw attention to this video, and perhaps encourage others to take video of a full moon at midnight.



Posts

: 2


Points

: 234


Reputation

: 1


Join date

: 2019-01-02



h311inac311 wrote:What's even greater about this video is that its not just a full moon at midnight, but it was shot on new-years day 2018 so you can hear fireworks going off in the background, confirming that this shot was taken at midnight
That's an interesting interaction with the moon/clouds toward the end of the video you provided. It's interesting how the zoom lens cuts through the cloud layer to render such a clear view of the moon. Your comments led me to another video at space.com.
It depicts the phases of the moon for the whole year. I thought it was pretty interesting.
2019 Moon Phases Calendar
https://www.space.com/18880-moon-phases.html
Space.com posted it 9 days ago. As a side note, the gif in the upper left corner proves that their "model" would never have a solar eclipse shadow moving from the west coast to east coast as happened in the total eclipse of 2017, causing NASA to trot out a "scientist" to lie about the moon's speed to overcome the deficiency in their laughable model (see my next post below). The earth is spinning at such speed relative to the moon's orbit, that there would be no possibility for that shadow to move west to east. The below video shows NASA's impossible shadow movement based on their own model (keeping in mind their own graphic above, and in the two NASA videos below, which depict the speed of the earth's rotation over one day relative to the moon's slower orbit, going 360 degrees in 27.3 days it takes the earth 1 day to accomplish):
Space.com obviously gets their stuff from NASA. The below videos were both posted December 20, 2018, by NASA (
N
ever
A
chieved
S
pace
A
ctually):
Northern:Southern:



Posts

: 263


Points

: 1391


Reputation

: 248


Join date

: 2017-03-31



WHO TO BELIEVE— DUMB NASA GUY OR DUMB NASA ANIMATION?

Alex Young, Associate Director of Science at NASA, who claimed of the August 21, 2017 total eclipse, that "the moon is orbiting about TWICE AS FAST AS THE EARTH IS SPINNING."

www.dailymotion.com/video/x6s3anm

Or, do you believe the below animation, provided by NASA, depicting the 27.3 days for the moon to go 360 degrees, that it takes Earth 1 day to do?

The Moon's Orbit
www.dailymotion.com/video/x6s2diz
Credit: NASA's Scientific Visualization Studio.

The NASA clown and the NASA animation, can't both be correct. I would say that one obviously must be telling a fib, except as we know, both man and animation are telling big fat fibs, since the moon doesn't orbit around a pretend spaceball hurtling through space while keeping up with the sun sprinting along at 43,200 mph toward the object of his devotion, the every bit as imaginary Lambda Herculis, in the great out there somewhere.



Posts

: 263


Points

: 1391


Reputation

: 248


Join date

: 2017-03-31






Posts

: 15


Points

: 636


Reputation

: 1


Join date

: 2017-12-13



I'd like to share the observations that I did from 14 seb 2019 to 17 seb 2019. I made a GIF time lapse, taking the best photo from each day and putting them in consecutive order. Then having it go back and forth.
Taken with Canon FD 400mm f4.5. 100% crop of 16mp digital file from APS-C sensor. Tried to rotate all images to match each other.
The lens is attached to a manual tripod that I had to setup each night so the rotation was different every time.
After 17 seb there were a few cloudy days so I got no coverage for a day or three.
I took some good photos when the weather got better but due to the gap don't see any reason to add them. Could if anybody is interested.
If you think you can do a better job at aligning I can give you the full resolution files.



Posts

: 1


Points

: 96


Reputation

: 1


Join date

: 2019-05-19






Posts

: 11


Points

: 522


Reputation

: 3


Join date

: 2018-04-01


Location

: Lithuania



Would someone be able to refer information that goes into explaining what causes moon phases ? I have gone through this thread, but I keep getting distracted and overwhelmed.

Thanks!



Posts

: 15


Points

: 636


Reputation

: 1


Join date

: 2017-12-13



Page 8 of 8 •

1, 2, 3, 4, 5, 6, 7, 8

---
Permissions in this forum:
You
cannot
reply to topics in this forum