Page 2 of 2 •

1, 2
WANA wrote:Has anybody seen the meme where half of the image/montage is our nightmare world of Monsanto and riot police etc? The other half of the image is the healthy,clean happy world that we are creating as the Flat Earth truth gains ground.
I'd like to borrow this image to use in a realistic synopsis of how life could be when the old paradigms of Globe Earth are shattered once and for all and the truth of Flat Earth is known by all.
Is this what you were looking for? If not, I did a simple image search on google and "david dees" has made a bunch more (unfortunately not related to flat earth) pictures similar to this. Good luck shattering people's illusions!



Posts

: 10


Points

: 71


Reputation

: 4


Join date

: 2017-02-27


Age

: 20


Location

: United States



Shattered...Wow! You found the exact image I was looking for.
Thank you. This was used as a flat earth meme by someone for obvious reasons. The idea of a happy healthy family on the right, in harmony with nature is not some kind of outlandish concept. Showing people the truth of flat earth and finally having this most important truth known to all people alive is the key to bringing the horrible reality(that is very real for many people) portrayed on the left to its conclusion.





Posts

: 13


Points

: 118


Reputation

: 11


Join date

: 2017-01-23



Annyonny wrote:
Did laugh! Had some inspiration..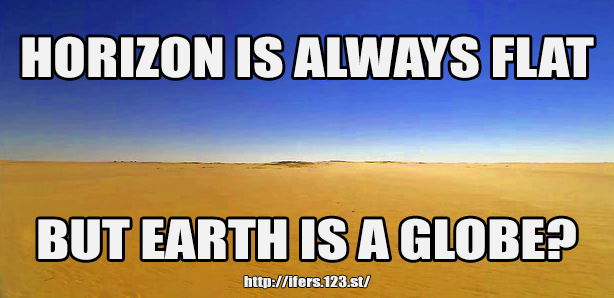 Posts

: 11


Points

: 41


Reputation

: 3


Join date

: 2017-03-29


Age

: 30


Location

: UK



I know this isn't a meme per say, but it is a video meme of globe mentality.


No actual monkeys were harmed in this production.



Posts

: 53


Points

: 150


Reputation

: 62


Join date

: 2017-03-23


Age

: 39


Location

: Ontario Canada






Posts

: 53


Points

: 150


Reputation

: 62


Join date

: 2017-03-23


Age

: 39


Location

: Ontario Canada



Page 2 of 2 •

1, 2
---
Permissions in this forum:
You
cannot
reply to topics in this forum